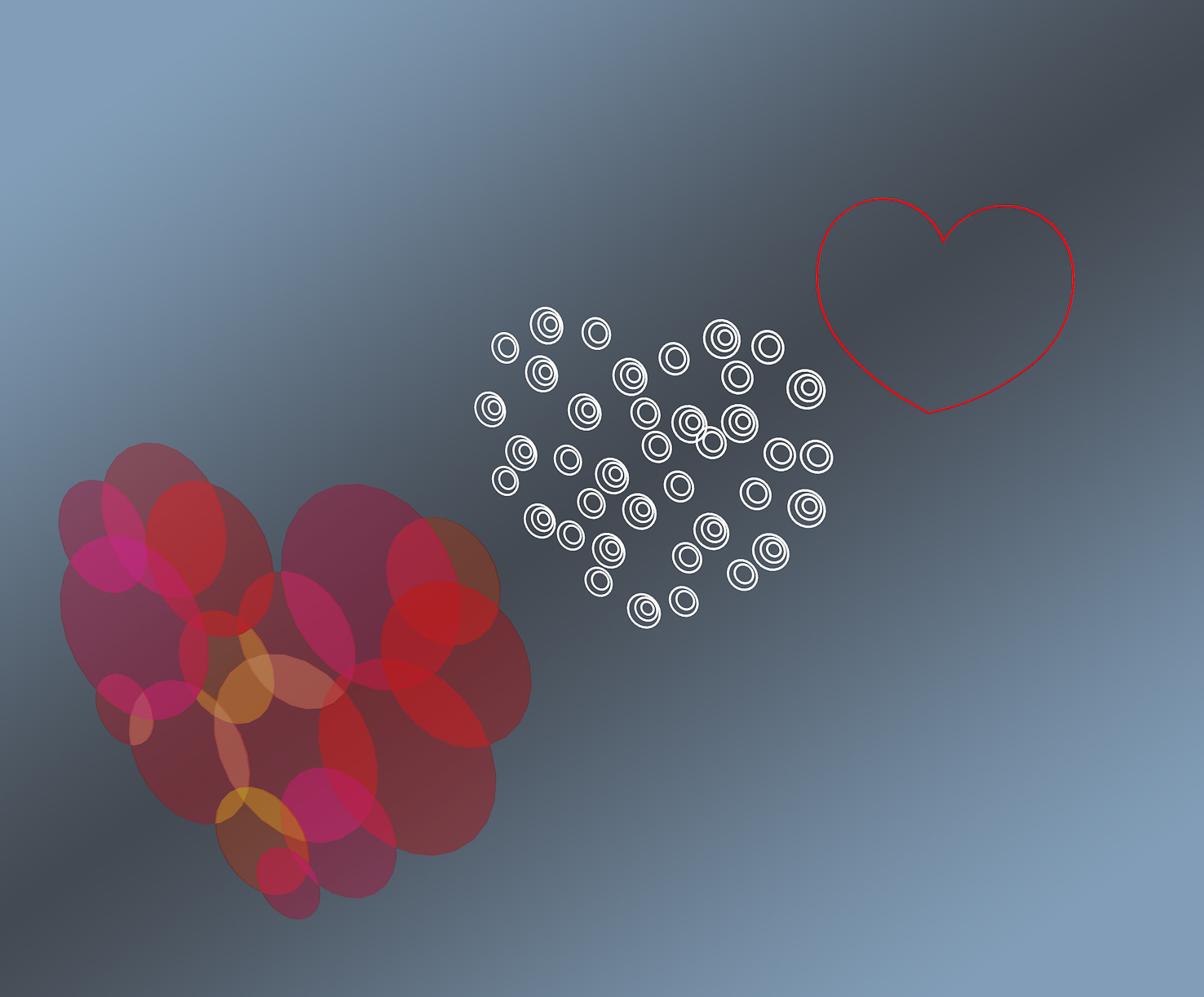 Valentines is a wonderful season in for its strong colour and symbol associations and this piece draws heavily on them. There is more at work here though, an attempt to evoke an emotion through the use of animated lights in a familiar pattern...
There is always much to say for the thrills and the ecstasy of love, but the aspiration here was to convey the melancholic, lonely moments that make the heart grow fonder; like when gazing at the surface of a puddle disturbed by the pattering of raindrops.
Concentric LED rings (BMW headlights, actually - or angel eyes, to be precise) were arranged amongst coloured perspex disks to give the impression of gentle rain on a body of water.
The coding was provided by Jason Storey and did really well to recreate the hypnotic effect we desired. Varying the distance between the angel eyes and the perspex disks - and indeed the number of disks - brought a bokeh effect to the piece, reminiscent of night-time traffic, another evocative romantic theme.